Ecommerce Website Design Solutions
What Can Eggclay Technologies do for your eCommerce web site?

Whether you're starting from scratch or revamping your existing eCommerce site, we'll give you a fresh design that will provide a great customer experience and maximum conversions. Our ultimate goal is to maximize the potential of your web site through effective design, custom development, increased conversions, and strategic management.

Is Your Business Online? If not, you are losing business!l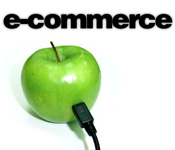 Your web site will increase your sales, reduce your costs!

WebPages cost less than other marketing media, but reaches millions.

Your website will increase your company image

Web site will work for you 24/7

Your potential customers can reach you easily

Web sites provides better customer relations

And much, much more!
Main features of the Eggclay Technologies.com ecommerce package


easy to use Content Management system puts you in complete control of your website and online catalogue

professional site design and build - no templates

Optimisation of your site for Google, Froogle, MSN, etc

back office features such as order tracking, customer order status notification, printing of invoices and packing slips

shopping basket and secure credit card ordering. Call for information on automated payment integration.

Very Affordable Comprehensive Shopping Cart

Unlimited Products, Categories

Store Manager Can Update Products Easily

Upload Product Pictures Easily

Customize Tax & Shipping Costs

Sales Reports & Order Tracking

Bulk Mailing

Volume Discount, Gift Certificate Options

Affiliate and Password Protected Supplier Pages

You can see the design process at our Web Project Center

High integration into your existing web site

Supports 1000's of Product

Unlimited Categories & Sub Categories

Browse by Brand or Search by Description

Real-time UPS shipping quotes

VISA &Master Card Credit Card Processing

Update product information in 3 clicks

Easy product picture management

Customers can check status

Invoice Generation with Shipping & RMA Policies

Inventory Software Integration Available

Support for Authorize.net, PaymenTech, & PayPal
Our custom ecommerce website design solutions will enable you to run an ecommerce website on the internet in a user friendly manner. Our affordable solutions will enable you to get your ecommerce web site up and running with the minimum amount of fuss, enabling your business to start selling online immediately.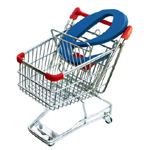 Online Shops are becoming one of the premier uses of the internet, with existing businesses or companies expanding into the internet sector. It is a great vehicle for making extra money for your company and has the advantage of being open 24 hours, 7 days a week and reaching a worldwide audience.

We design our ecommerce web design solutions using a combination of a mysql database and the programming language php. All our ecommerce sites encorporate a php shopping cart which is robust and very stable. We don't use any of the 'out the box' solutions as offered by some design companies, we offer a custom solution, which means that the site can be designed to your wishes and our shopping cart software can be integrated into your own unique looking website.

Listed below are some of the main features of our Ecommerce Solutions, that come as standard :-
Admin Area -

Add, edit, delete products and categories

Update your products at will

Upload product images from your pc

Easy to use

Seemless integration with your website design

Powerful search facility

Customer friendly php shopping cart software

Product thumbnails

Worldwide shipping and tax options

Email confirmation of orders

Payment gateway integration

Unlimited number of products and categories

Quick loading and stable solution

Flexible look and feel

Great value for money at $999
Ecommerce Credit Card Processing
Credit card processing related questions or how payments are made by clients online using credit cards are some of the most common we receive.

Our shopping cart software can be integrated with any 3rd party payment gateways such as Paypal, Worldpay, Nochex, CCBill, PSBill, Paysystems, Secure Trading, Barclays Epdq, HSBC and so on...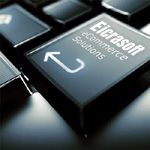 We generally recommend that you use Paypal or Worldpay, or if you have a epdq machine (credit card swipe machine) we can set up the payment page on a secure server which will enable you to accept orders and then process them yourself with your epdq machine.

Do I need any technical knowledge?

You can run your own Ecommerce website with the minimum of technical knowledge, if you can fill out a form you can run an online shop. We provide an admin area for your online shop, to allow you to add products and categories to your shop in a quick and easy manner. Alternatively, if you prefer we can add all your products to your shop for you for a small additional cost.

How much will an Ecommerce website cost?

How much will an ecommerce website cost? Costwise, our online shops are very affordable from just £950. This includes everything required for an online shop - A domain name, hosting, website design, a database driven shop, integration with a payment processor, basic optimisation and submission to Google.
Success by Design
All successful eCommerce web sites start with a crisp, clean and organized design. We'll create a custom eCommerce web site design to meet your specific goals and ensure that it's a hit with your customers. Some highlights of our eCommerce web site design include:
Lightweight CSS-based layouts that dramatically reduce page-loading time

Cleaner code to make your content more visible to search engines and ultimately attract more traffic to your web site

Simple, straightforward navigation makes it easy for your customers to find what they want, when they want it
After creating an eCommerce web site design that's guaranteed to please, we'll get into the nuts and bolts of your site. We'll provide you with our signature features and tailor them to your business. Some of these include:
Developing an easy-to-use shopping cart

Building a conversion-friendly one page checkout

Optimizing your site text and graphics for search engines

Setting up and designing your product categories and subcategories

Importing your initial product line into your site

Integrating with your preferred payment processor (such as Authorize.net)

Integration with your back office/order management system
The Magic Shopping System can put your sales online, with an easy-to-use web catalog, shopping cart, and checkout system. As with all Magiclamp web applications, the Magic Shopping System has a friendly web administration site, that allows you to update pricing, descriptions, and details about your current products, as well as add new products. Viewing orders and printing invoices is quick and convenient too. The Magic Shopping System supports 4 image sizes per product (tiny, medium, large, and extra large), designs, color palettes, sizes, and promotional codes.

New! The Magic Shopping System now supports multiple pictures per product. This means you can offer multiple views of your products!

The Magic Shopping System is only available with Eggclay Technologies Hosting Packages. Please let us know if you have special requests or would like a quote.
Catalog Features:
Cart Features:

Fully Customizable Pages

Categories and Sub-Categories

Easy Product Management

Search & Browse products

Search & Browse products

Auto image "thumbnailing"

Fully Customizable Templates

Real Time UPS Shipping Quotes

Credit Card Processing

Automated email confirmation

Customers can check status

Built-in Fraud Protection
Web Admin Features:
Fulfillment Management with Customizable Order Status

Invoice or Packing Slip with Return Policies

Inventory Manager for easy updates to pricing & descriptions

Picture Manager for adding or updating pictures for products

Google or Overture Conversion Tracking